HB Flooring – Commercial Flooring
HB Flooring are based in the West Midlands giving us the perfect base to cover the whole of the UK. HB supply and fit all types of commercial and industrial flooring and we now offer a full range of PVC wall and ceiling cladding systems.
We offer flooring from all leading manufacturers in the industry, and can advise on product suitability for any situation in which flooring is needed.
HB offer free site surveys and quotations for all works. And based on our expertise and knowledge built up over the years can offer solutions to virtually all problems any commercial environment can throw up.
For any further information on what HB can offer the commercial market, please feel free to contact us via our contact page, and we will help to provide help and support with everything you need to complete your project.
HB on site for main contractor completing 280+ multiple bedroom apartments over 12 floors inclusive of all communal areas and staircases. Located in Birmingham, on site in 2020 and completed in early 2021.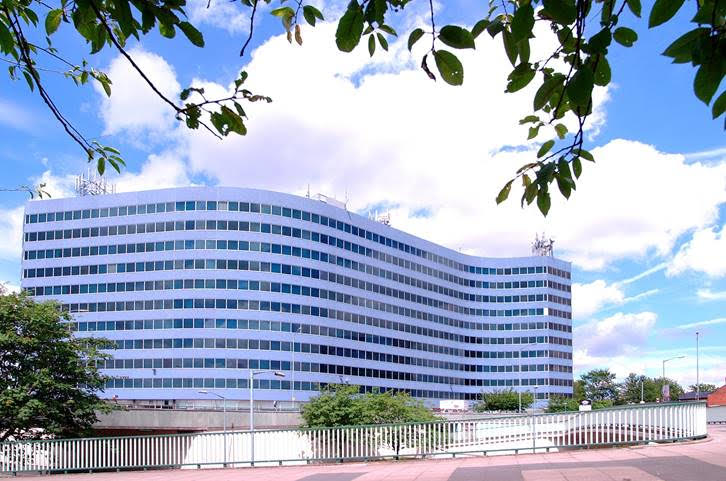 Leisure Facilities & Gyms
Over the years we have specialised in Gym flooring installations and have direct service accounts with a number of the UK's largest national gym chains servicing all their flooring needs.
We have built a large portfolio of works which has both being maintained and grown in size over the years. All our major clients have given year on year increased repeat business with HB Flooring due to the fantastic service and quality that we offer, as well as our ongoing continually improving working relationships that we focus on strongly developing and maintaining. We are available to survey and quote what is needed for every possible gym usage as well as offer our advice for suitable products and subfloor installation / preparation.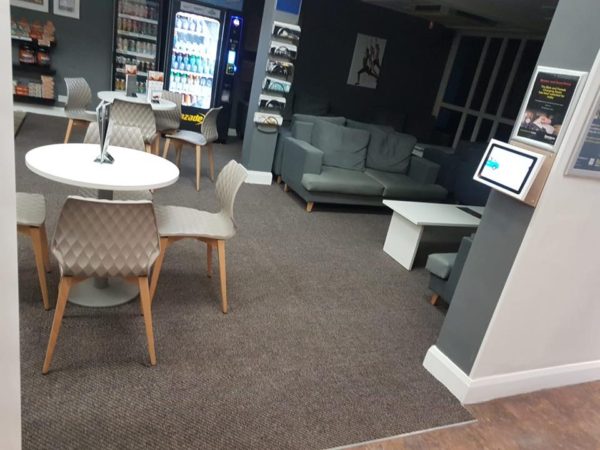 Offices, Hotels and Hospitality
Working in partnership with major hotel chains both directly and through main contractors has developed our offerings to both the hotel and hospitality industry.
Whether it be individual repairs to commercial hotel kitchens or entire hotel fit outs for communal areas and bedrooms we are able to offer all works and materials that any client needs. Our teams are able to offer our services 247 to suit any site specific needs. Our office and managerial staff will discuss all needs of our customers on a one to one basis with a designated HB person of contact throughout the project which remains in place from initial enquiry to job handover.
Student Accommodation and Education
We have completed a significant number of student accommodation projects offering both specified and recommended products.
These jobs are both time and cost sensitive for our clients, and we have completed the vast majority of these on recommendations from previously handed over similar projects. We offer our services nationally and have regularly completed student accommodation projects totaling 600+ individual bedrooms with communal Kitchens and corridors along with staircases with 2-3 month turn around during the summer months.
We offer any flooring works needed to Schools, Colleges, universities, and all our operatives that work in these sectors are fully DBS checked.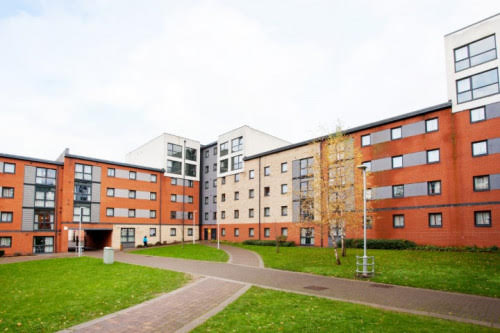 Retail, Stores and Banks
HB offers both fit out and maintenance repairs to multiple retail customers, we undertake works both during normal and out of normal working hours to meet all of our clients needs.
We always work with our customers and aim to minimise both disruption to the stores and the public. Safety of our employees and the public is always our top priority so we carry out appropriate risk assessments to minimise all risks.
If you haven't got time to talk now…
Fill in the form below to request a callback to discuss your requirements.